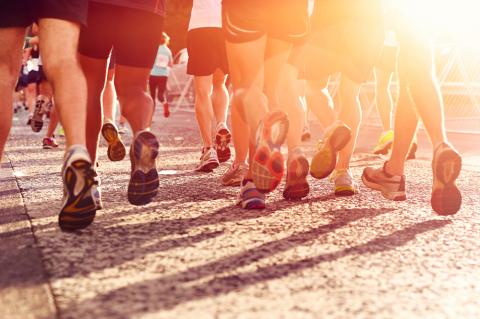 State-of-the-Art Custom-Made Orthotics
We have made over 2000 pairs since 1995
Orthotics may improve your posture and thereby reduce back strain and enhance stability. In my experience they are sometimes the missing link in curing chronic hip, knee, foot and back problems.
The Orthofeet BIOTHOTIC molds instantly inside your shoe to create a custom made functional orthotic. It comes pre-cut to shoe sizes and comprises a special foaming resin, encapsulated between the bottom shell and top cover. The molding process is fast and simple.
Advantages:
On site, instant process.
Can be easily fine tuned providing excellent comfort.
Low cost at £89 per kit plus consultation 
100% guaranteed for function
 and durability.
All ages can benefit.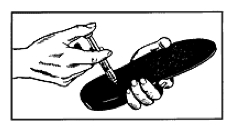 Step 1. Water is injected into the insole to activate the molding foam in the orthotic.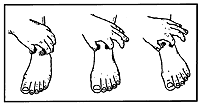 Step 2. The foot is aligned in a neutral position as the foam expands. You then walk on the orthotic to mold it to your optimum arch shape, which you have when walking.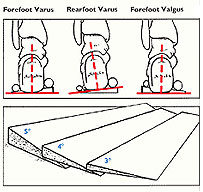 Step 3. Extra sections can be added to the orthotic to fine tune your requirements.
Photos show before, and after with orthotic in place.