We aim to help you reduce body fat rather than just body weight. Permanent weight loss requires both a physical exercise program and an appropriate healthy eating dietary approach. We can lead you through this method for guaranteed results. We call this The Freedom Weight Loss Programme which comprises  Relaxation – Visualisation – Low calorie medical food – Group support – personal training. Giving you the freedom to achieve the weight you want.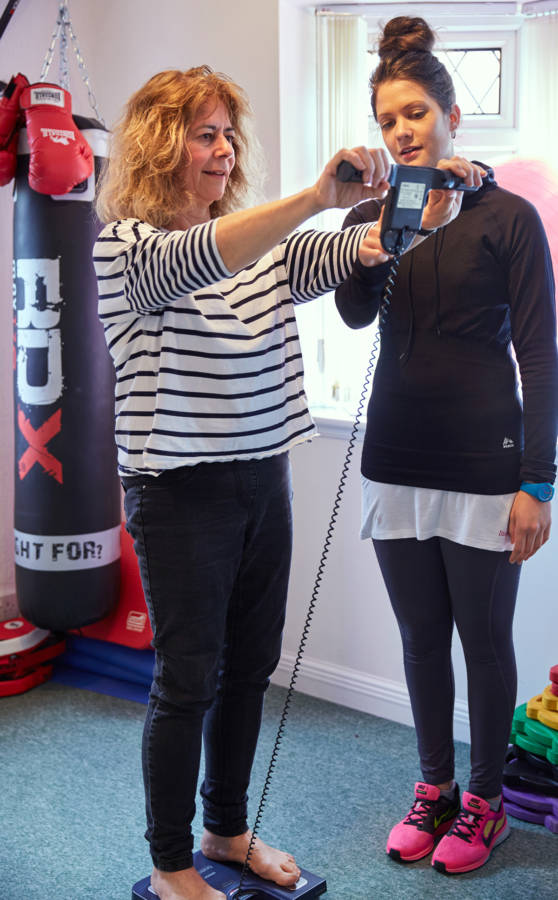 To enrol you will have an initial 1:1 consultation with either  Steve Rudd Naturopath & Chiropractor, or Betty Rudd PhD, psychologist or Sophie Rudd, personal trainer and nutrition; you will probably see each of them at some time, then:
Come to a weekly 50-minute meeting which includes a relaxation exercise, and be weighed (privately).
Use a low calorie high protein drink for one meal a day and or a personalised diet.
Learn to relax and visualise.
Keep an electronic or paper diet diary throughout.
Engage in appropriate exercise classes several times a week supervised by a personal trainer
At the weekly meetings, which are usually run by the clinic directors, you will be given continuing instructions on how to approach a successful weight/ fat loss program. Weight itself is not unhealthy, fat is, especially abdominal fat. Our diet will help you lose body fat while preserving muscle mass. Most people lose 1Kg or 2lbs a week. All diets work but none have permanent results without adding an exercise regime simultaneously. Also if the weight loss is general and not fat specific, then you are lighter but just as fat – this leads to lower metabolic rate and ever-increasing difficulty losing weight. By concentrating on fat loss weight maintenance becomes much easier because muscle naturally burns fat. Exercise converts fat to muscle too. After an assessment consultation we will ask you to take your temperature over 7-28 days in order to check your metabolic rate. We measure body fat electronically and also advise on how to follow the blood type Eat right 4 your type diet.  A blood test can be used as well where needed. Each person's diet will be individually tailored; you might have a different requirement to other group members. This is where the supervisors can help in the individual consultation to really make a permanent difference. The group meetings are a chance to ask questions, learn about a healthy lifestyle, be part of a group of motivated people who want to be healthy, talk about why we eat as we do, learn to relax deeply, have fun, and of course learn to lose any excess kilos. Guaranteed results if you follow the programme: If you do not lose 1lb a week/0.5 kilos over a 12 week period we will not charge you until you do!